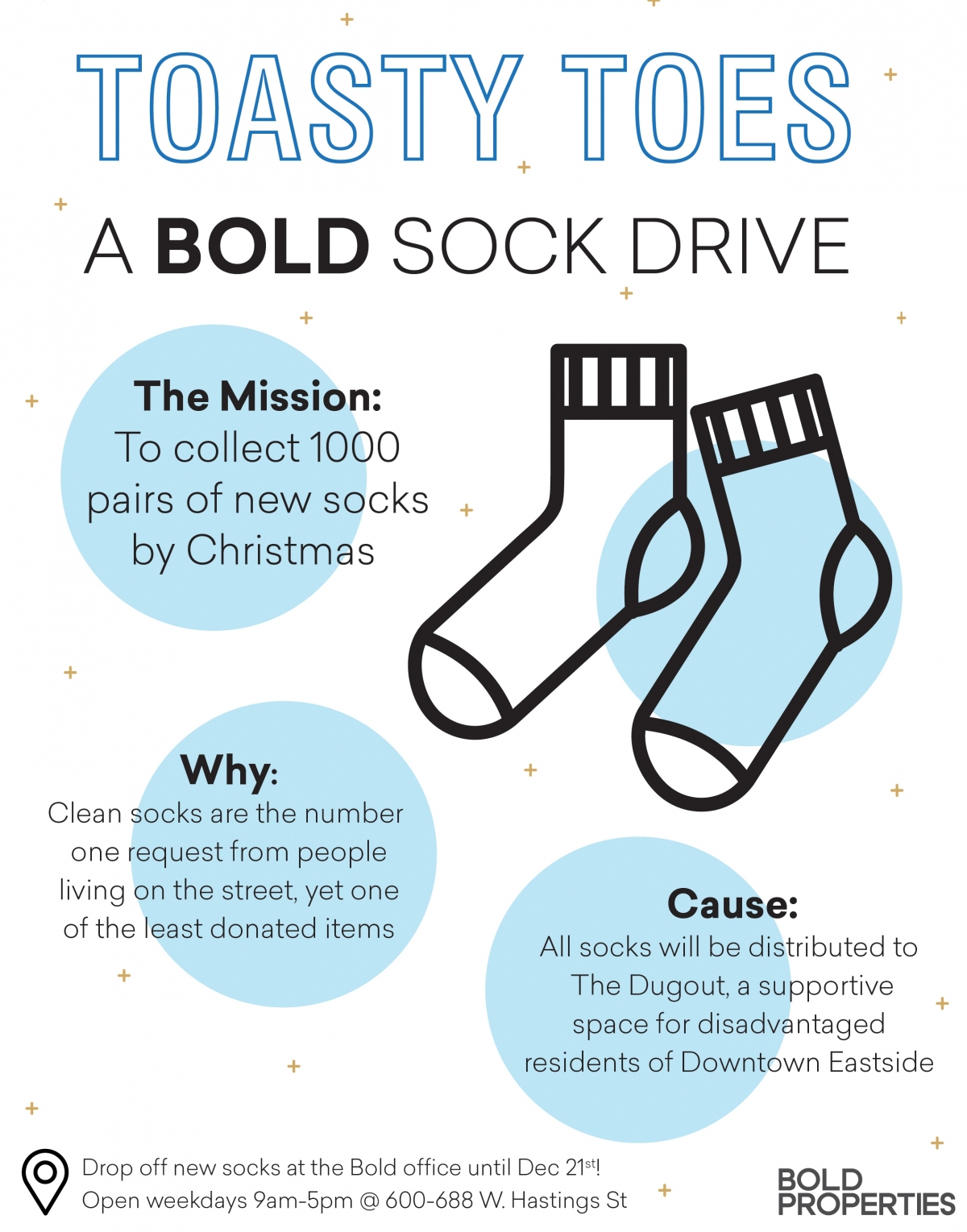 We might not think twice about our warm, cozy socks. For the homeless, they are hard to come by and never taken for granted. In fact, clean socks are the number one request from people living on the street, yet one of the least donated articles of clothing.
Providing clean, new socks is a first step in preventing disease and providing relief. They are a source of comfort and dignity for those struggling to attain just the basics of life. Many people on the Downtown Eastside need to keep their shoes on almost 24 hours a day and they often don't have access to or cannot afford laundry facilities. Once we heard about this issue and the lack of socks available, we knew we had to take action.
Click here to listen to a short, very insightful CBC audio documentary on the need for socks for the homeless
All donations will go towards The Dugout Vancouver, a community that provides a supportive space for disadvantaged residents of Vancouver's Downtown Eastside. We will be taking donations at our office until December 21st. The gift of a pair of socks during the holidays will go a long way in this time of giving!